PREMIUM FACIAL
Spoil yourself. Indulge in our premium facials, curated by our doctor, to help you achieve that radiant glow!
Ageless Celebrity Facial Treatment – 120mins
Face Contouring, Brightening, Radiance
Ageless's luxurious facial treatment – AGELESS CELEBRITY FACIAL TREATMENT.
This 14-step decadent and ultra-relaxing treatment brightens and contours the full face and neck. It uses an airbrush to infuse brightening serum, micro-current stimulation and ultrasonic waves to "lift', tone and reposition underlying facial muscles for a lifted and brighter appearance,
RF is also used to further enhance the face contour. Pressure point facial massage is applied to relax and calm the skin for better absorption of the nutrients from the collagen mask. This all-inclusive facial relaxes and soothes like a spa treatment for your face.
Perfect for those who have extremely sensitive skin or for those looking for a luxurious way to beat premature ageing concerns.
Benefits:
– Firm underlying skin muscles
– Brighten skin tone
– Rejuvenate the skin
– Enhance face contour
Price: $500 (per session) /  $2,000 ( 5 sessions) / $188 (trial)
Salmon DNA Repair Facial Treatment – 90mins
Skin Repair and Rejuvenation
The birth of this treatment is credited to the discovery that Polynucleotides or DNA fragments of the aforementioned salmon sperm stimulate the skin's regenerative capability, leading to an all-around luminous, youthful complexion.
Featuring PDRN which is KFDA-approved Salmon sperm, this treatment combines with Derma Pen, an automated micro-needling device with a disposable tip cartridge that is made up of 12 microneedles, which uses proprietary technology to penetrate vertically into the skin.
The stamping action of the Derma Pen creates invisible micro-injuries to the skin while stimulating the skin's natural ability to heal itself and increase the production of collagen. In doing so, those micro-injuries encourage and harness the body's innate ability to regrow and repair the skin through normal physiological processes and the skin becomes rejuvenated and refreshed.
Benefits:
– Repairs and heals the skin
– Stimulates collagen production
– Improves skin elasticity
– Rejuvenates and soothes skin
– Improves overall skin health
Price: $450 (per session) /  $1,800 ( 5 sessions) / $168 (trial)
SIGNATURE FACIAL
Developed by our doctor, our signature treatments cater to all skin types!
Signature O2 Glow Facial Treatment – 90mins
Deep Cleansing for all skin types
Best Oxygen-based Rejuvenating Facial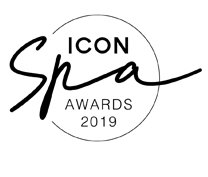 Ageless Signature O2 Glow Facial brings out your skin's glow. This treatment combines 100% pure oxygen and sterile saline to gently cleanse and hydrate the skin. It looks like a pen with three nozzles, which shoot out pure oxygen and saline water.
Essentially, it gently pressure-washes the skin, with the air and micro-droplets moving at supersonic pressure via a contactless handpiece. This gentle cleansing unclogs pores and removes dirt and makeup that can build up on the skin's surface over time. Active ingredients such as hyaluronic acid and botanical skin clarifiers are then penetrated deep into the skin using a pressurized stream of oxygen. The high level of oxygen is naturally antibacterial, cooling and calming the skin.
This treatment is perfect for brides-to-be, as a preparation for a school reunion or any event that requires a picture-perfect complexion. Best of all, the results are immediately noticeable after only one treatment, with successive treatments further increasing the refinement and replenishment of the skin.
Benefits:
– Instant glow
– Removes blackheads and whiteheads
– Minimizes enlarged pores
– Boosts skin's cellular turnover
– Supports skin re-texturizing
Price: $350 (per session) / $1,400 (5 sessions) / $168 (trial)
Ageless Deluxe – 90mins
Skin Rejuvenation, Hydration
Ageless Deluxe is an excellent treatment for all skin types. This treatment starts with cleansing by removing dirt, followed by aqua peel to remove dead skin cells and excess sebum from the skin. Next, a deep cleansing device effectively exfoliates the blackheads, dirt, oil, and impurities while hydrating, plumping, and nourishing serums are simultaneously applied to the skin.
Medical grade serums and antioxidants are used to effectively resurface and promote healing, whilst having an anti-inflammatory, antibacterial, hydrating, and anti-ageing effect on the skin.
Benefits:
– Instant radiance
– Removes blackheads and whiteheads
– Promotes skin healing
– Hydrates and rejuvenates the skin
Price: $350 (per session) / $1,400 (5 sessions) / $168 (trial)
Essential Facials
Building good skin requires a strong foundation. Discover the essentials recommended for your skin.
Designer Contour Facial Treatment- 90mins
Firming, Anti-aging
Designer Contour is a procedure for improving the appearance of ageing skin through increased collagen production.
As we age, a specific muscle layer of our skin – the superficial musculoaponeurotic system (SMAS ), weakens and can no longer hold up our skin as tightly, resulting in saggy skin around the eye and jawline. Designer Contour uses a US FDA-approved radiofrequency device to heat and tighten the skin and stimulate the natural production of collagen to diminish fine lines and wrinkles on the forehead, eyes, cheeks, mouth, and neck.
Benefits:
– Stimulates collagen production
– Strengthens the skin layer
– Reduces fine lines and wrinkles
– Lifts and contours the face
Price: $360 (per session)  / $1,400 (5 sessions) / $168 (trial)
Ready. Set. Glow – 90mins
Whitening, Brightening and Open pores
Using the US FDA-approved, Lumenis  M22TM  Universal IPL module is the gold standard for IPL photo-rejuvenation and treatment of pigmentation, mild to moderate acne, and many more skin concerns. It can also remove unwanted hair.
The Lumenis M22 utilizes intense pulses of light to improve skin quality and rejuvenate the skin. The M22 is a new generation of Intense Pulse light (IPL) that uses Optimal Pulse Technology (OPT™) to deliver safe and effective light energy for Photo Rejuvenation. The pulses of light remove unwanted skin pigments, treat skin redness, broken capillaries and rosacea, treat acne, stimulate collagen and elastin production in the skin and result in smooth, clear skin.
*Skin analysis will be done before proceeding with treatment.
Benefits:
– Lightens pigments
– Reverse sun damage
– Stimulates skin healing
– Brightens skin
Price: $350 (per session) / $1400 (5 sessions) / $168 (trial)
Yolo – 60mins
An affordable medical-grade facial treatment designed for young teenage skin types aged 13-18 to target oiliness, whiteheads, blackheads, inflamed pimples and flare-ups.
Benefits:
– Exfoliate skin
– Unplug clogged pores
– Calm inflamed skin
Price: $150 (per session) /  $600 (5 sessions) / $98 (Trial)
Exilis Ultra 360 Eye Lift – 30mins
The skin around your eye area is extremely thin, vulnerable, and the first to age. Fret not! This potent lifting and firming radio frequency and ultrasound therapy effectively reduces fine lines and puffiness around the eye.
Benefits:
– Reduce fine lines and puffiness
– Stimulate collagen reproduction
– Improve skin elasticity
Price: $350 (per session)  / $1000 (4 sessions) / $168 (trial)