What is Rejuran Healer?
The rejuvenating skin healing treatment of South Korean origins first made its debut in Korea and Japan, where smooth, dewy and supple complexions are highly viewed and favoured as healthier and youthful skin – an effect of Rejuran.
It delivers polynucleotide (PN/PDRN) DNA into one's skin and helps with wound-healing on aging and damaged areas. Some even call it an anti-aging injection – as it improves one's overall skin appearance so much by stimulating the regenerative powers of our DNA to optimise skin health.
What's more, Rejuran is safe and biocompatible with human DNA – and doesn't cause adverse side effects, or sculpt and augment features in a manner like fillers would.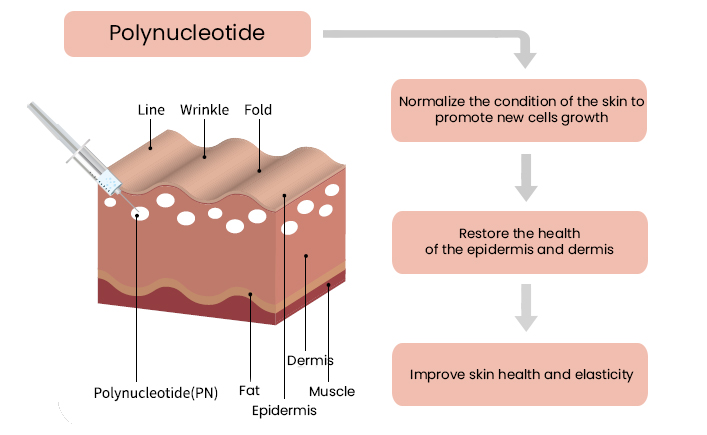 Where and how is Rejuran used?
The technique activates the self-regeneration and healing ability of one's skin, improving scars, inflammation, wrinkles, elasticity and more. It has the ability to promote and stimulate collagen production of thinned and damaged skin caused by aging and environmental stressors, control sebum production so the skin's oil and moisture balance is maintained and reduce the size of enlarged pores. A perfect method for all skin problems, especially delicate areas of the eye, neck and hands.
REJUVENATION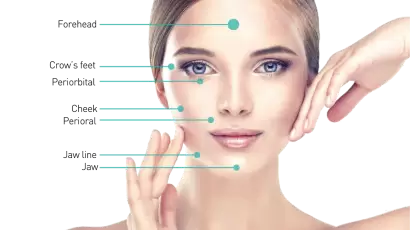 • Volume up
• Skin Tightening
• Improvement of skin tone/texture
• Dark Circles & Pores
WRINKLE
• Periorbital
• Perioral
• Neck
SCAR TREATMENT
• Acne Scar
• Sunken Scar
• Stretch Mark
What to expect during the treatment?
At Ageless, our goal across all procedures is minimize any discomfort one might experience. For Rejuran, topical anesthesia will be applied on one's skin prior to treatment for a full numbing of the skin before multiple microinjections of Polyneucleotide (PN/PDRN) DNA and Polynucleotides enter one's superficial tissue – regenerating the skin cells.
Is there any downtime or side effect?
While redness and slight swelling may occur on the treated area on the day of treatment, the effects will disappear completely within 24 hours, allowing clients to resume their daily activities almost immediately. Plus, unlike a filler, there is no risk of a face-shape change, volume or lumps after the Rejuran injection.
More on Rejuran: