What are Plinest and Plinest Fast?
Similar to Rejuran skin healer,  Plinest and Rejuran are Polynucleotides (known as PN/PN-PHT) injectable treatments which improves overall skin health. Plinest and Plinest Fast are bio-regenerative injectables containing PN-HPT™ (Polynucleotides-Highly Purified Technology) which enhances general skin health and supports the ability of the skin to heal naturally. Due to its excellent biocompatibility with the human body, bio-regenerative injectables are renowned for their capacity to activate our skin's natural ability to self-heal and regenerate without causing any side effects or issues.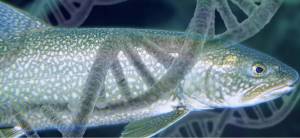 Mastelli's HPT™ which assures that trout are specially selected in trout farms have their DNA extracted and purified to the highest purification levels from the PN extraction process, resulting in superior efficacy while maintaining safety compliance and pharmaceutical standards.
What is Polynucleotide?
Polynucleotide – Highly Purified Technology, PN-HPT™ is a DNA fragment extracted from Italian Trout Fish using HPT™ technology developed and patented by Mastelli Aesthetic, Italy.
With 70 years' worth of research, Mastelli Aesthetic perfected HPT™ technology to assures only the highest purification levels of PN are extracted, resulting in superior efficacy and safety in compliance even with the highest pharmaceutical standards.
The entire manufacturing process from the selection of the best fish to the finished product is closely monitored and controlled by Mastelli Aesthetic in Italy.
Not all PN are the same, only PN developed by Mastelli Aesthetic certified as PN-HPT™.
PLINEST®  contains PN-HPT™, the ORIGINAL PN from Italy, with more than 100 published clinical studies .
How does PN-PHT™ work?
 Plinest is clinically proven to improve overall skin health from within by:
Bio-revitalization
PN-PHT™ stimulates fibroblast proliferation.
PN-PHT™ revitalizes existing fibroblast cells.
Collagen Regenerative
PN-PHT™ increases the synthesis of type I and type III collagen.
PN-PHT™ promotes skin extracellular matrix proliferation to flatten wrinkles and acne scars.
Increased Skin Hydration & Elasticity
PN-PHT™ increases skin hydration and skin elasticity considerably.
PN-PHT™ provides a skin-lifting effect, reducing wrinkles and restoring youthful, glowing skin.
Repair Ageing & Damaged Tissue
PN-PHT™ repairs mature/damaged collagen fibres.
PN-PHT™ improves OVERALL SKIN HEALTH by rectifying signs of ageing.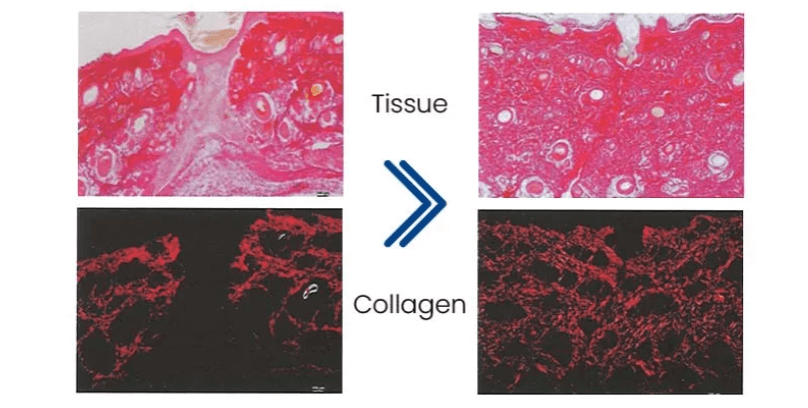 What is Plinest for?

Total Facial Bio-Revitalization to reverse skin ageing.
Softens & Flattens acne scars, wrinkles and fine lines.
Minimizes skin pores.
Improves skin hydration & elasticity.
Improves skin radiance for a youthful glow.
What is PlinestFast for?
Lighten dark circles.
Revives tired-looking eyes.
Before and after Blepharoplasty. (Droopy eyelid surgery)
Reduces superficial wrinkles or fine lines around areas with delicate skin.
How many sessions are needed?
Generally patients require an average of 3 sessions, spaced 3-4 weeks apart to achieve desirable results.
Additional session is recommended in 6~12 months after a treatment protocol of 3 sessions.
When can I see the results?
Collagen rebuilding and fibroblast proliferation are processes which take time. Some patients see noticeable results after the first session and that is mostly in terms of skin texture – better glow, brighter and smoother skin. In general, it takes about 2-4 weeks after your first session to begin enjoying the benefits of Plinest. You might observe increased skin elasticity and lift due to the collagen stimulation, faded fine wrinkles and reduction in pore size.
Further improvements can be seen after the third session, with visible natural lifting and skin volumizing. The desirable outcome of youthful skin is typically after the full course.
What to expect during the treatment?
Our aim at Ageless is to make all procedures as comfortable as possible for our patients.
Topical numbing cream is applied on the skin before the start of treatment. As this is an injectable procedure, needle stings level of discomfort is to be expected. Most patients report mild discomfort, but not unbearable pain. Each treatment takes about 10-20 minutes to complete.
It is important to choose an experienced doctor with injection control and precision to help to reduce the trauma. Ultimately, this reduces bruising and downtime for the patient.
Is there any downtime or side effects?
Patients can resume their normal daily activities after the procedure. There may be minimal bruising, swelling, and injection site markings.
Plinest vs Rejuran