What is Morpheus8?
Morpheus8 is here! A new skin treatment that combines the effectiveness of micro-needling and radio frequency (RF). Morpheus8 is an FDA-approved subdermal adipose remodelling device (SAND). It can be used to partially reconstruct and reshape the face as well as the body. The Morpheus8 system sculpts the face and body for a cleaner, slimmer, and youthful appearance by penetrating deeply into the skin and fat.
With a heating depth of 8mm (7mm + 1mm thermal profile), Morpheus8 offers the deepest fractional treatments currently available.
Dual Handpieces allow for increased treatment functionality: Morpheus8 for smaller treatment areas and Morpheus8 Body for larger and deeper tissue treatments.
Intelligent programmable technology and large, easy-to-navigate LCD treatment screen.
How does Morpheus8 work?
Morpheus8 works by utilizing radio frequency (RF) micro-needling – a minimally invasive procedure that delivers RF via micro-needles.
Micro-needling creates regulated skin micro-injuries that speed up the skin's ability to heal and manufacture collagen. Moreover, the aid of the needle in removing scar tissue.
RF energy is applied to the skin using tiny needles. At temperatures between 40 and 60 °C, RF energy produces heat that induces coagulation, protein denaturation, inflammation, and contraction. These effects help to speed up the healing process and encourage the formation of new collagen.
What can Morpheus8 treat?
Hyperpigmentation & Dark Spots
Using the pulsed wave mode, Morpheus8 can treat pigmentation such as melasma and rosacea. Melasma is caused by
hyperactive melanocytes, the damaged base layer of the epidermis, abnormal blood vessels and deteriorating collagen.
It targets these root causes of melasma by regulating melanin production, strengthening the base layer of the epidermis, removing abnormal blood vessels and increasing collagen production.
Facial Rejuvenation: Skin Tightening & Open Pores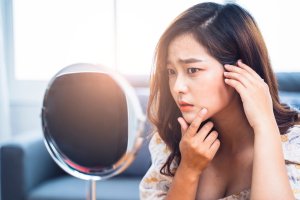 Apart from treating pigmentation, Morpheus8 can also help to tighten pores. Utilizing the continuous wave more, RF is delivered at 55-60°C into the dermal layer, promising dermal remodelling and skin tightening. Skin contraction can be observed almost immediately after treatment.
Other conditions
Morpheus8 can also be used to reduce "jowls" or remove small areas of fat, reduce the appearance of stretch marks, acne and acne scars, and can be used to stimulate hair growth on the scalp, neck, and other body areas.
What to expect during the procedure?
Typically, a session with Morpheus8 lasts 45 to 60 minutes and in order to guarantee that patients are comfy throughout the procedure, numbing cream is often used. In several patient comments, it is said that the patients found the therapy to be comfortable.
Who is a suitable candidate?
This treatment is suitable for:
Sun damage on the body as well as the face (e.g., hyperpigmentation, dark spots)
Creases and wrinkles on the face
Dull skin complexion
Acne & acne scars
Stretch marks
Drooping skin
Scars from operations
Extra-large pores
Uneven skin tone
Sun damage on the body as well as the face (e.g., hyperpigmentation, dark spots)
Because of the treatment's ability to adjust to various circumstances with both long and short pulses, this treatment is appropriate for patients of all ages and genders. Moreover, Morpheus8 is reliable and efficient for treating all skin types because RF is not restricted to Fitzpatrick skin types.
How many sessions are needed?
The treatment plan varies per person. But on average it takes  1-4 sessions, spaced four to eight weeks apart, to provide clients with the results they want. Depending on the intended result, single treatments are an option. After a few days, visible changes can be observed, although it usually takes three weeks for the most obvious effects to become apparent.
Can Morpheus8 be combined with other treatments?
Definitely. Morpheus8 can be paired with other surgical and non-surgical procedures for more obvious and thorough outcomes. After a face-to-face consultation, our doctors may suggest a recommended plan.
Is there any downtime or side effects?
Makeup can be used one to two days following the procedure as the patient has little downtime. Depending on the treatment settings, patients should anticipate experiencing microlesions a few days after treatment and mild redness for up to one week. Patients should apply lotion to the treated region and stay out of the sun. Patients should also wear quality broad-spectrum sunscreen every day.
Note:  Depending on the therapy's severity or the skin's sensitivity, recovery time may differ.