Beautiful
Lips with Lip Fillers
Lips are one of the most-alluring and prominent features of the face, While the type of your lips is based on your genes, you can always beautify your pout with proper care makeup or even non-surgical procedures, like lip fillers.
Hyaluronic acid fillers allow us to give lips the desired shape by accentuating the cupid's bow of the upper lip and giving volume to the lower lip.
The ideal upper lip should be slightly thinner than the lower, with a gentle curve that peaks (Cupid's bow).
The bottom lip should be 1.618 times larger than the top lip. The top lip should protrude 1.618 times more forward than the bottom lip (as seen from a side view). The lips should be 1.618 times wider than the nose.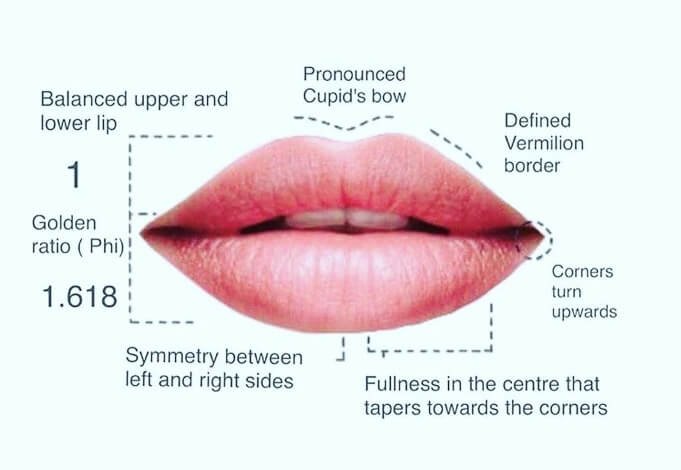 What can lip fillers do?
Besides volumizing the lips, there are many benefits of Lip fillers:
Reduce fine lines caused by smoking and aging
Define your lip line
Refine the shape of your lips (asymmetrical or uneven lips, turn up the corners of your mouth)
Volumize to give you plumper lips
Deeply hydrate the lips so lip products stay and look better
What fillers are used?
ONLY hyaluronic acid fillers should be used for the lips. The lips area has the thinnest skin on the face, and the highest chance of lumps if the wrong filler is used.
Restylane Kysse
Lips lose volume, color, and elasticity with age. Restylane Kysse is a lip filler that adds volume, smooths upper lip lines for up to one year, and enhances lip color.
Designed specifically for the movement of lips, Restylane Kysse is made with XpresHAn Technology's innovative cross-linking gel for precise, natural-looking results.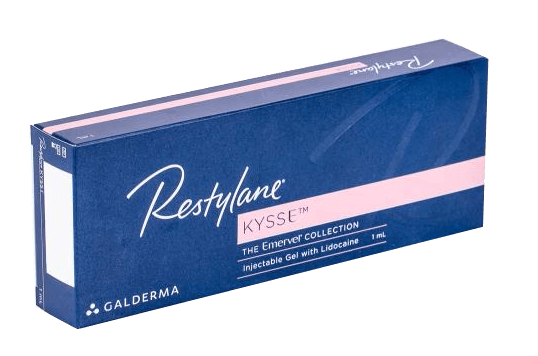 What can you expect?

A more defined structure and pouty lips. Lip lines will also be reduced and the lips will be more hydrated.
Some patients may request to volumize the lips like Kylie Jenner with drastic volumization. However, our doctor will assess you and take your unique facial shape and features into consideration and will advise the appropriate lip volume accordingly.
How long do fillers last? 
Fillers typically last for 12 months. Different type of fillers are designed for different areas of the face and have different longevity due to the filler material.
Is it painful?

Numbing cream is applied before filler injections. However, areas like lips which is more sensitive, may be more uncomfortable. The skill and hands of a doctor also directly contribute to the amount of discomfort. An experienced and gentle doctor can mean much lesser discomfort during the procedure.
Is there any side effects or downtime?
The more common side effects associated with injections are bruising and swelling. Bruising and swelling happen when a larger blood vessel under the skin gets injured during an injection. If present, bruising and swelling typically go away after 4-7 days.