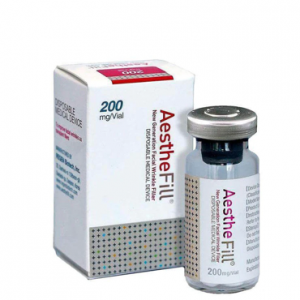 What is Aesthefill?
Aesthefill is composed of polylactic acid (PDLLA), a biocompatible and biodegradable polymer that has received US FDA approval and is also utilised in lifting thread materials. It naturally encourages skin cells to start making collagen. Aesthefill is a safe and long-lasting neocollagensis filler to restore facial volume for up to 24 months. It works within the deep dermis to stimulate collagen production gradually to resume a well-defined curve on the face.
How does Aesthefill work?
Injections of Aesthefill are administered directly into the locations of the biggest lesions or all over the face if the skin seems flabby, dry, and atonic. The procedure is finished with a mild massage that uniformly distributes the gel throughout the dermis' inner layers.
When injected, Aesthefill stimulates collagen regeneration through the injection of polylactic acid. The treatment effect shows a more natural facial volume than other fillers. The volume recovery effect can last as long as 24 months. The natural-looking result of Aesthefill will be gradually seen. By helping to replenish the body's own collagen, it helps to show a plumped and refreshed appearance with a long-lasting result.
What areas can be treated?
Aesthefill is suitable for the correction of folds, wrinkles, and skin laxity and to replace the loss of facial volume due to the process of ageing.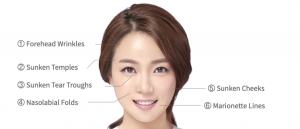 Among the main indications for the use of AestheFill hydrogel are:
Facial features like sunkissed cheeks, recessed temples, and a nasolacrimal groove.
scars from surgery and atrophic tissue.
a breach of the symmetry and volume of the facial features (asymmetry).
Lipodystrophy of the hands, neck, and face, results in elasticity and density loss, drooping and volume loss, and sagging skin.
deep creases and furrows (nasolabial and pre-maxillary furrows, around the mouth, at the corners of the eyes, and around the lips).
When will the outcome be visible?
Even after the initial surgery, the outcome is visible. A noticeable volume is produced by the smoothing out of wrinkles. The quality of the outcome will not be impacted by the fact that a week after receiving AestheFill injections, a minor volume loss is still conceivable (the medication solvent, water, will be eliminated from the manipulation region).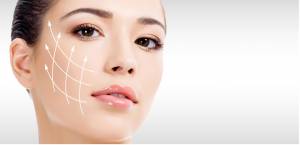 How many sessions are required?
A full course of treatment involving 3 sessions is advised to achieve the best results. There would be 4-6 weeks between each session.
Is it painful?
The treatment is painless, there is no rehabilitation, no bruises or swelling.
How long do the effects last?
The effect is noticeable immediately after administration of the drug, the effect builds up within 2 months after the procedure and lasts up to 2 years.
What to expect?
Only a few hours to a week will be required for minor redness and bruising to fade. Hematomas can also occur and go away between a few hours to two weeks. If you touch the skin around the treated region, you can feel and see tiny papules.